MBRIF's graduating Innovation Accelerator cohort showcases ground-breaking innovation in Demo Day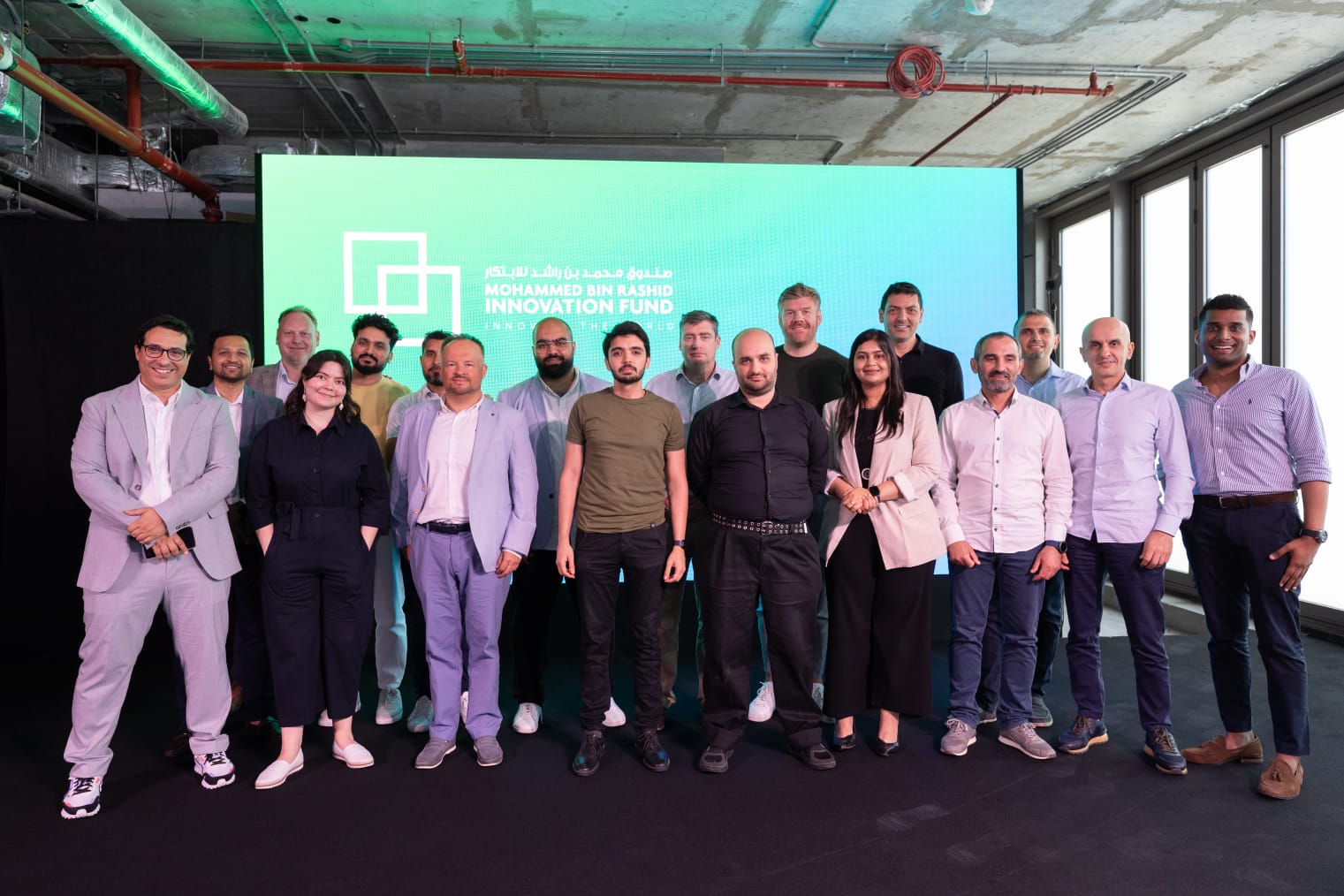 MBRIF's graduating Innovation Accelerator cohort showcases ground-breaking innovation in Demo Day
• From space technology to clean energy, MBRIF's Innovation Accelerator program members pitch their business to investors at the Cohort #6 Demo Day
• Siniterex won Best Pitch
• Lisan won Best UAE Homegrown Business
• Mruna won Most Impactful Business
Dubai, UAE – May 10th, 2023:
Mohammed bin Rashid Innovation Fund (MBRIF) celebrated the graduation of the 6th cohort of its Innovation Accelerator program with members vying for funding and awards on the Demo Day. The event showcased 14 graduating cohort members' innovative and disruptive companies from around the world across key sectors: Health, Transport, Education, Technology, Clean Energy, Water and Space. The startups competed for the Best Pitch, Best UAE Homegrown Business and Most Impactful Business awards. MBRIF's Innovation Accelerator program is a 6-month platform that attracts hundreds of applications from around the world. It aims to provide bespoke services to the most promising Innovators including access to industry insights, the market and other key resources to accelerate the growth of the business. The program culminates with the Demo Day, where the cohort members pitch their businesses to investors and venture capital firms while competing for prestigious awards from MBRIF. Commenting on the announcement, Fatima Al Naqbi, Chief Innovation Officer at Ministry of Finance and MBRIF representative said: "MBRIF is proud to have facilitated the growth and development of some of the most innovative and promising startups in the world through tailored solutions, expert mentorship, meaningful connections and access to investors. The Demo Day showcased the talent, depth and ingenuity of the graduating cohort, and MBRIF is excited to see where their businesses will go next. We would like to congratulate all the members and award winners and wish them the best of luck for the future. We will continue our unwavering support to our members and alumni as an integral part of the innovation ecosystem in the UAE and in support of the UAE's National Innovation Strategy." At the end of the event, the following cohort members were recognized for the below awards:
• Siniterex won Best Pitch Award
• Lisan won Best UAE Homegrown Business Award
• Mruna won Most Impactful Business Award
The event was judged by four renowned VC partners in the UAE, who evaluated the startups based on their three-minute pitches. Shaker Zainal, Chief Business Officer, EDB and Head of MBRIF, gave the welcome remarks, followed by a keynote speech from His Excellency Dr. Tariq Bin Hendi, Senior Partner at Global Ventures. MBRIF Innovation Accelerator program's 6th cohort included businesses from the UAE, UK, Canada, Tunisia, KSA, Lebanon and the USA at various levels of maturity from prototype to growth stages. The list of 14 startups that presented at the Demo Day include:
• Sav - A user-friendly and highly automated platform that helps customers save money while being rewarded for it.
• Verofax - An Asset Tracking Management and Sustainable Lifecycle Tracing Platform
• stonAI – AI Empowered Management Solution for Construction Projects
• Amaly – A Platform Acting as A Bridge Between Donors' Hopes and Legacy
• Siniterex - Accurate 3 D Printing Models for Pre-Surgical Planning, Preparation & Training
• KLAIM.AI - The Only Claim Funding Platform for Healthcare Providers.
• DarDoc – A Mobile Platform Dedicated to Delivering Healthcare at Home.
• Mruna – A Solution That Uses the Power of Nature & IoT to Decentralize Wastewater Management
• Digital Energy – Novel AI-Powered Approach for More Sustainable Energy Intensive Operations
• Skillplay – An Engaging Platform for Students to Build Skills, Earn Internships and Jobs.
• Lisan - An AI-Empowered Integrated Content Platform
• Reedz – A mobile app offering Arabic audio summaries of books and podcasts.
• AI Supply Chain Sensing – An AI-Empowered Platform to Predict Problems in World Supply Chains
• Clutch Space Systems – A solution Designed to Reduce the Cost and Complexity of Satellite Communications.